Melville High School
Hei Awhina Hei Mahi - To Serve and To Work
'We are a big little high school with family values and a commitment to excellence situated in Hamilton, NZ, providing all students with quality educational opportunities in an inclusive, caring, equitable and supportive family environment. We are committed to challenging the learners of today and nurturing the leaders of tomorrow."

– Clive Hamill, Principal
Melville High School is a state co-educational school with a multi-cultural roll of 600 students. Our academic year is from January to December. Melville High School is a signatory to the Code of Practice for the Pastoral care of International Students - Registration No. 178. We take great pride in placing International Students with safe caring Homestay families.
- NZQA approved courses in all subject areas
- Highly qualified and experienced teachers
- A wide range of subjects at all levels, Years 9 -13
- Accelerate programmes for students
- Music, cultural and drama opportunities
- Preparation for entrance to University
- Full support for new learners of English Experienced, qualified ESOL teachers
- Specialist tuition in music
- A choice of many different sporting codes
- A caring Pastoral Care programme
- Access to specialist eLearning subjects including languages and other tertiary subjects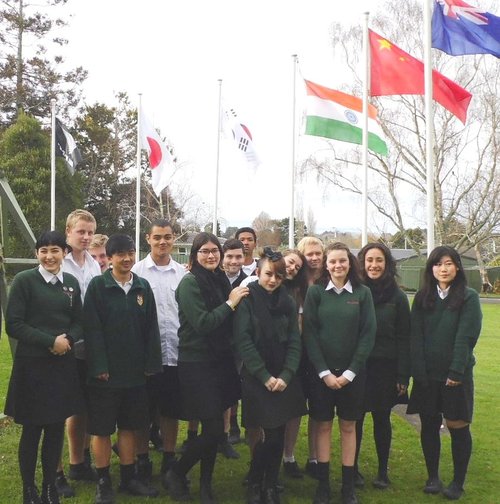 Melville High School offers a wide range of subjects. At Junior Level (Years 9 and 10), English, Mathematics, Science, Social Studies and Physical Education are compulsory.
At Senior Level the students are given more freedom of subject choice. All senior subject courses are NZQA approved and offer Levels 1, 2 and 3 of the National Certificate in Educational Achievement (NCEA). Students are prepared for University Entrance.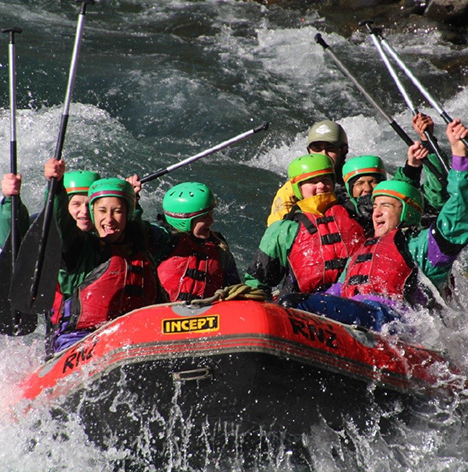 Extracurricular Programme
Melville High School has first class facilities for Sports and Physical Education, including an off-site heated indoor pool. A wide range of sports is encouraged – students are currently engaged in 23 different sports. The school also has a wide range of musical, cultural and drama opportunities.
These include a Music Suite, tuition in orchestral, instrumental, guitar and vocals. Regular performances are given by our musical students at school events.
Fee Examples
Melville High School Tuition Fees are NZ $13,750 per year, paid in advance.
The Homestay fees are approximately NZ $250.00 per week

Registration Fee (non-refundable) NZ $250.00

Homestay placement fee NZ $250.00

Incidental Fee Contingency Fund (for school trips etc) NZ $2000.00

School Uniform Fee NZ $500.00

(All fees include GST)
Care support for international students
The Director of International Students is fully responsible for the care and support of International Students at all times. The Homestays are very carefully selected for each student.
There is regular communication between the caregivers, the students and the Director. Communication with Student's parents wherever in the world is a priority.
International Students are placed in homes with safe, caring New Zealand families. We select the families in accordance with the guidelines of "The Code of Practice for the Pastoral Care of International Students".
Students have their own bedrooms with a study area, bed, heating and lighting. They may share a bathroom. The family will supply the students with three meals a day. Laundry service is included in the student's fee.
Contact Person
Donald Beer
Director International Students
Web Address
Address
6 Collins Road
Private Bag 3107 Hamilton, New Zealand
Phone
+64 7 8434529 Ext 930
Email